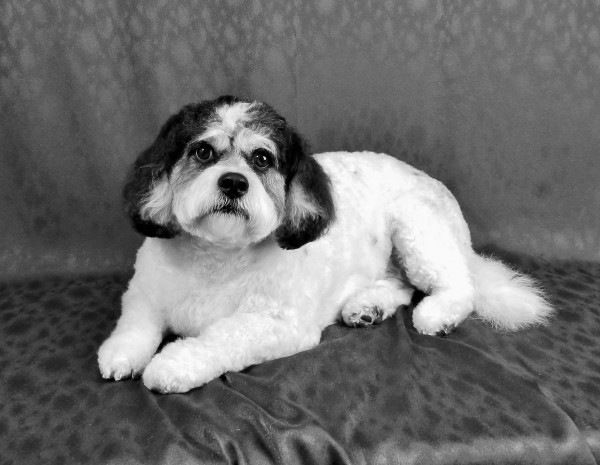 There can be a great difference of size and coat types within particular breeds as well the condition of the coats and the behavior of the animal. Because of this, it is impossible to give a definite price with out at least seeing the dog or cat or even often times working with the individual pet.
We can at least give some starting ranges to give you an idea and can better discuss it over the phone, so feel free to give us a call for more information.
BATHS
Starting at $32.00 (Chihuahua) and can go up to $120 or more for an extra large, extra hairy dog!
This includes a good bath with appropriate shampoo and conditioner when needed, blow drying, nail trimming, ear cleaning, brushing and or de-shedding. We also do some light trimming on paws and can do some tidying of feathers, etc. when requested.
HAIRCUTS
Small dog haircuts (15 lbs. or less) start at $85.00. This includes shampooing, conditioner when needed, cleaning ears, trimming nails, brushing, combing and styling to your specifications. We can pull ear hair on request.
SCHEDULING
We work by appointment Tuesday through Saturday. We are often booked out several months or so for haircuts, so please call in advance. It is important that you arrive promptly for your appointment so we can stay on schedule.  If you are more than fifteen minutes late we may have to reschedule, but will still need to charge for the missed appointment.
Respectfully give us at least 24 hours notice if you need to change or cancel an appointment.
There is a cancellation fee for short term cancellations.  Thank you for your understanding.